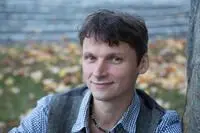 I specialize in individual, couples and group therapy. I maintain a private practice in Greenfield Massachusetts.
I help people to reconnect with the life they would like to live. With the tools of mindfulness and cognitive therapy we work on gaining freedom from intrusive emotions and beliefs that don't serve them. Through getting in touch with their emotions and releasing them, they can find a fresh creative energy within. Most of my clients seek help with anxiety, excessive worries, depression, trauma, addiction or just a difficult relationship situation. I enjoy connecting with my clients and emphasize the power of a strong therapeutic relationship.
I bring in over 10 years of experience in mental health field and background in Focusing, Cognitive-Behavior Therapy, Internal Family System, Mindfulness Based Stress Reduction, and Acceptance-Commitment Therapy. I run workshops on Mindfulness, Focusing and Self-compassion. Schedule a free consultation to see whether we are the right match.
I don't promote only "talking" therapy. As a Focusing Certified Trainer I invite clients to feel their emotions directly in the body, to achieve a felt shift, relief and attunement with their intuition. "One step in the body is worth a thousand steps in the mind." (Eugene Gendlin)
EDUCATION
Masters Degree in Counseling Psychology, Framingham State University (2004)
Bachelors & Masters Degree, Academy of Performing Arts & Education, Prague, Czech Republic (2000)

License, Certifications & Awards
Licensed Mental Health Counselor in the state of Massachusetts
Certified Focusing Trainer
Josef Hlavka Award for outstanding studying results (2000)

Workshops and Teaching Activities
Mindfulness-Based Stress Reduction class, Cambridge Adult Education, (2009)
Facilitating Focusing Changes Workshops, Arlington Healing Center (2006 - 2009)
Anger Management Group, ServiceNet Outpatient Clinic, (2010 - 2012)
Mindfulness-Based Relapse Prevention Group, ServiceNet Outpatient Clinic (2010 -2012)
Focusing and Self-Compassion Workshop, Prague, Czech Republic (2014)
Focusing and Somatic Healing Worshop, Envision Festival, Costa Rica (2014)
Additional Training
Motivational Interviewing
Internal Family System
Cognitive Behavior Therapy
Re-evaluation Counseling
Men's Work
Non-violent Communication
Professional Activities and Memberships
Memeber of the Massachusetts Mental Health Counselors Association (MAMHCA)